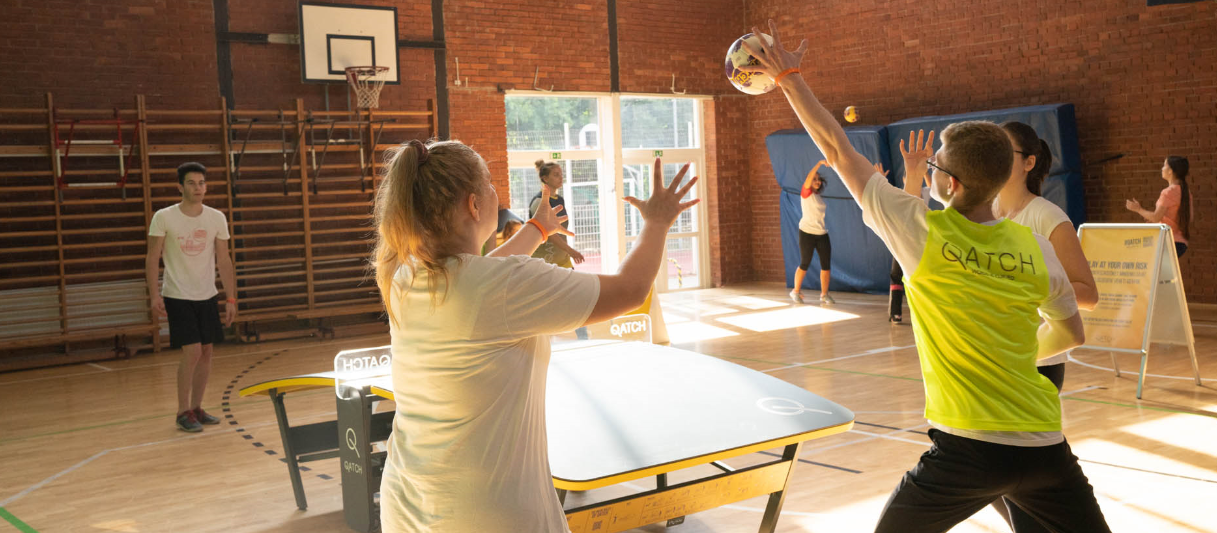 Last month, with the assistance of Qatch, two educational institutions committed to teaching teqsports, including qatch, were granted Teq tables. Within the framework of its corporate social responsibility programme, Celanese Corporation donated a Teq Lite table to each of the Pál Apostol Catholic Kindergarten, Primary and Secondary School (Budapest), and the Csik Ferenc Primary and Secondary School (Budapest).
The Dallas-based parent company Celanese Corporation employs more than 7700 people in 49 locations worldwide. About 2200 of them regularly participate in charity and volunteering programmes either on their own or organized by the company. The office operating in Budapest, Hungary, which employs more than 400 people, also endeavours to achieve significant and lasting positive change in both their immediate and wider environment. They organize a variety of volunteering programmes with their partner organizations throughout the year. Their activities include making and distributing sandwiches to homeless people, room decoration, renovating homes for the indigent and in children's foster homes, participating in charity sports events, excursions with children living with disabilities, garbage collection in nature, landscape gardening, and walking dogs for animal shelters. In addition, fundraisings are organized both in the office and online, as the company employees gladly support people in need by both gifts in kind and cash donations.
These activities have now been complemented by the donation of Teq tables, thus expanding the scope of the company's corporate responsibility programme.