Back to list
You can still vote for Noémi Háfra's candidates: Görbicz, Sterbik and qatch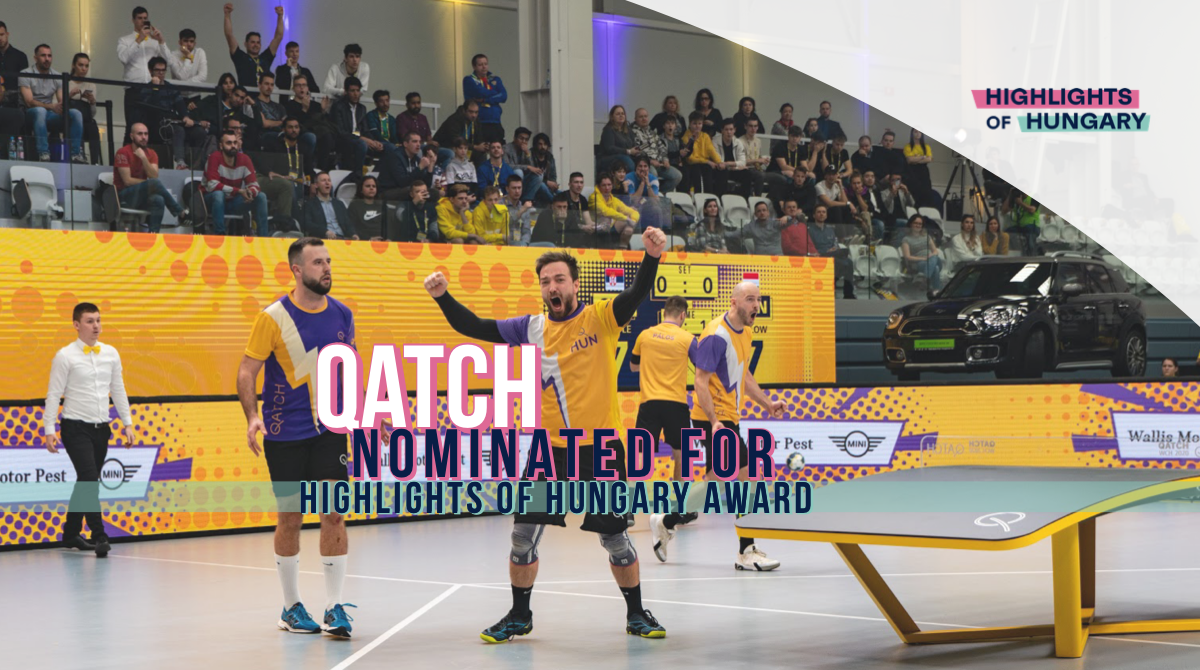 Anita Görbicz, left wing of Győri Audi ETO KC, will participate as a candidate and Noémi Háfra, left back of FTC-Rail Cargo Hungaria, as an ambassador in the initiative of the non-profit organisation Highlights of Hungary, to annually award outstanding Hungarian people and organisations.
The junior world champion handball player finds it a huge honour to be part of this great project as an ambassador.
You have become an ambassador…
For me, it is a great honour. Every year, a lot of great objectives emerge and ventures are launched in Hungary. I am very proud to be one of the ambassadors of Highlights of Hungary at such a young age, and can nominate five stories, communities, or individuals. It was a fantastic experience to meet the other ambassadors and get to know their thoughts and experiences. This is another impulse that has widened my view of the world – Noémi Háfra shared with us.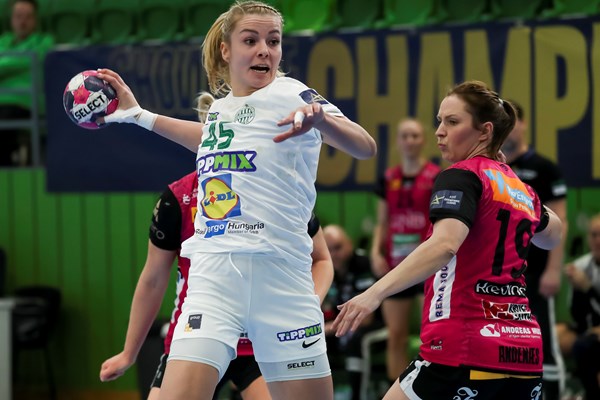 Is this how Anita Görbicz's 1000th goal in the Champions League, the retirement of Árpád Sterbik, the sports innovation qatch, the pianist Ádám György and the Tiszaörs Pasta Manufactory were lumped together?
Árpád Sterbik reached the top of handball as a Hungarian from Vojvodina, Serbia. He is a true role model because of his perseverance and the results he has achieved. It's overwhelming to even consider that the best goal scorer of the Women's Handball Champions League, Anita Görbicz, is already past her 1000th goal. It's a fantastic performance by an amazing athlete. Ádám György is less known in Hungary, even though he is a frequent guest at Carnegie Hall in New York, and crowds of thousands wait to listen to him at any of his tour locations. The Tiszaörs Pasta Manufactory embodies everything that a genuinely Hungarian, rural company seeking success dreams of. The company was founded by five housewives and now supplies to several restaurants in the capital.
And what about qatch?
Qatch is a highly useful complementary form of movement and training method for handball, and it is also a Hungarian invention. Not to mention, in 2020 they were able to hold a world championship, won by the Hungarian team. I really hope that news of the candidates I have nominated will reach as many people as possible and that their work and achievements will become known – Noémi Háfra expressed her appreciation.
Anita Görbicz had no idea that she would be celebrating in the match against the Danish team, Odense last year. Due to the busy competition schedule, she only remembered that she was about to reach another important milestone just before the start of the match.
I really didn't bother about it. I focused on the match because victory is always the most important thing. I help my team win by goals or assists, as the situation allows. I scored the goal and heard a great cheer. It was good to stop for a moment and think about the years that have passed by, but then we went on straight away. I have scored several goals since then and they were just as important as the thousandth one. It was a nice milestone, and it was good to read the statistics about those 1000 goals on the club's website, but what is important is never me, it is the success and achievements of the team – said Anita Görbicz, the top scorer of all time in Women's Champions League history.
Árpád Sterbik is also among the candidates, what do you think about his career?
Árpi was a fantastic goalkeeper, he achieved incredible results. I can only talk about him and his achievements with the utmost respect, as he is a humble and great athlete. He absolutely has the chance to win the title!
In addition, as a handball-related sports development, qatch is also among the best.
Yes, I have tried it before. The whole team really enjoyed qatch, and moreover, the table was given a beautiful "ETO" design. It is an exciting game; you need to have good situation awareness and it is an advantage if you read your opponent's movements well. And of course, you have to be good at running. I enjoyed the game, but I think I will stick with handball now.
The public vote is open up to 10:00 on Thursday, 18 February, 2021.
Photo credit: https://ehfcl.eurohandball.com