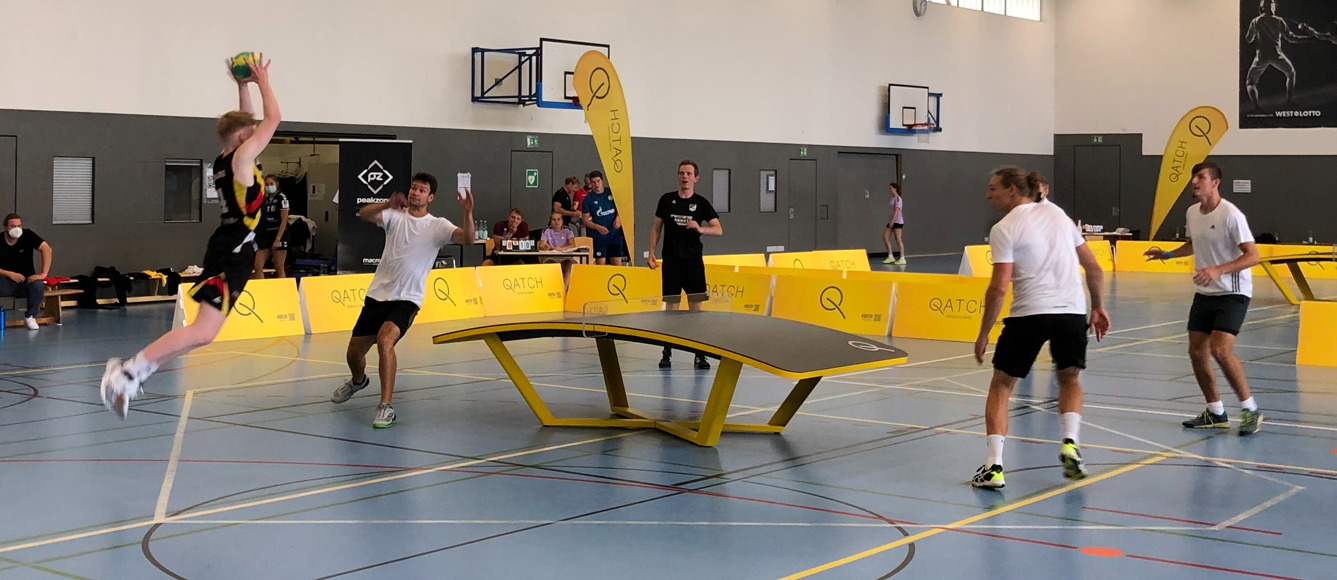 The Münster Qatch Challenger Cup 2021 in Germany was held on 21 August. 11 teams competed for the trophies that were won by Team Lara in the women's competition and by Team Simon in the men's competition.
On Saturday women and men teams played separately a round-robin system preliminary games. The group stages followed by exciting semi-finals and then the placement matches were held consecutively. The women as well as the men games were high quality, exciting, and close with spectacular rallies witnessed by the local audiences as well as through the live stream provided by www.sportdeutschland.tv. In the women's competition Team Paulina ended up with the bronze medal, while the final was won by Team Lara with a 2-0 victory over Team Marina. In the men's competition Team René received the bronze medal. In the final Team Simon showed a great performance against Team Fabian and in the end, they were announced the winner of the Münster Qatch Challenger Cup 2021.
The medal ceremony took place right after the finals where besides the representatives of the organizing committee and Noémi Szécsényi, representative of Qatch awarded the teams with the prizes.
"The organizing committee did a great job for the Münster Qatch Challenger Cup 2021 in Germany. It was not only an excellent event that could be enjoyed in the sports hall only but thanks to the effort of the organizers www.sportdeutschland.tv live-streamed the entire event. It was great to see that both women and men teams enjoyed playing qatch very much which is reflected in the quality of the games and the outstanding finals." – said Noémi Szécsényi, the qatch representative present at the event.
The recording of the live stream can be accessed here.
Related photos