Back to list
Qatch at the Multisport Expo for Students in Tata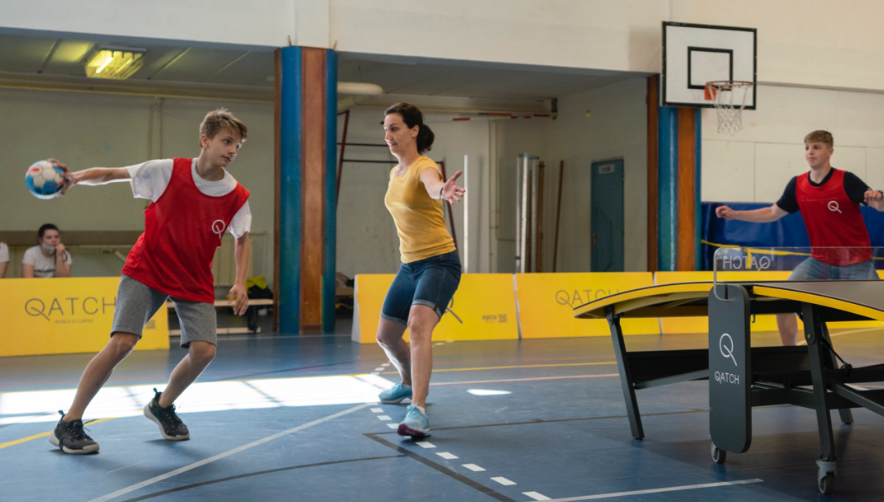 Nearly 1,000 students from two primary schools took part in the Multisport Expo for Students, where qatch was among the available sports.
On 15 June, junior and senior pupils tried their hands in more than 10 sports, including qatch, at Kőkúti Primary School. In the morning, after a short demonstration, children took the centre stage, enjoying the game and queuing at the two Teq tables until the early afternoon to try out qatch.
"The large-scale event showcased nearly 20 sports, including qatch. This spectacular, exciting sporting activity quickly captured the interest of the students and they got into the game with great enthusiasm. Especially children from sports school, and more specifically those who play handball enjoyed the novelty the most, but both young and old from their schoolmates also tried it out. A game is an excellent tool for community building, developing children's physical and mental skills, encouraging them to take up sport and spending leisure time in a useful way. We are grateful to the qatch team for the opportunity and for the high-quality and professional presentation at the Multisport Expo for Students. I hope that soon we will be able to purchase a Teq table and keep the ball bouncing within the walls of Kőkúti." said Zsófia Kőhalmi, PE teacher at the school and one of the organisers of the event.
Related photos