Back to list
Qatch Masters 2021 – Let's get to know the teams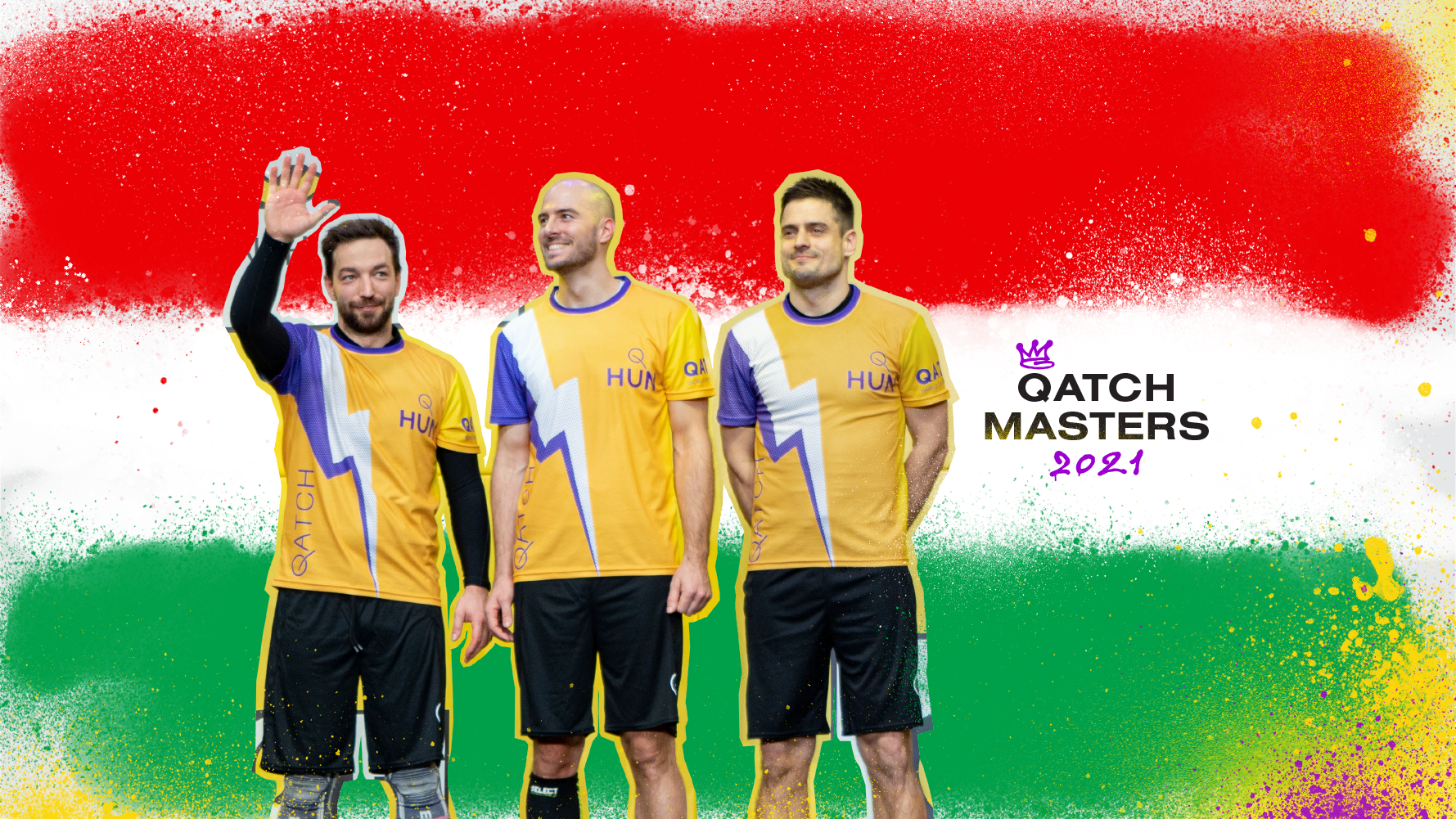 In this series you can find the introduction of the top 6 teams participating in the Qatch Masters 2021. Let's meet Team Hungary.
How do you feel about the Qatch Masters 2021?
We are looking forward to it, as the last international competition was the 2020 World Championship. It will be nice to compete together again, and we're also curious to see where we stand compare to the other teams.
How is the preparation going? How do you prepare for the tournament?
Although it is difficult to balance the trainings with work and family, we try to make time for the open practices at the Teq Arena as well as the mini cups as often as possible.
How would you introduce your team?
We are group of friends who like to play handball, and qatch as well. Friends with three very different personalities and different strengths on the court, but we share the love of competition, which we rediscovered in qatch after a long career in handball.
What do you think, what makes a team a good team?
It is important to have the right stamina, tactics, technique, team spirit and, last but not least, lots of practice. We are about the same age and have the same vision, plus we have experience in handball. I think that's what makes us good.
What is the most important thing people should know about your team?
We are a friendly bunch!
What is the funniest memory you had as a team?
It's hard to highlight only one, but maybe when we needed about 10 seconds after the last winning point of the Qatch World Championship 2020 to realise that there was no more to be done, we can celebrate, we had won! 😊
If you could play in any handball club for a year, which one would it be and why?
Gábor and László: If we could do anything, we would travel back in time and play the 2006-2007 season in the first national league with the members of the Győri ETO men's handball team again, because that season was one of the defining years of our career.
Tamás: But to be realistic, I would choose a team where, with a slight bend in the space-time continuum, I could be on the court simultaneously with all the players I liked from previous years. The emphasis is, of course, built on friendship strictly, in addition to professional aspects. I hope it works out soon. 😉