Back to list
Qatch Masters 2021 – Let's get to know the teams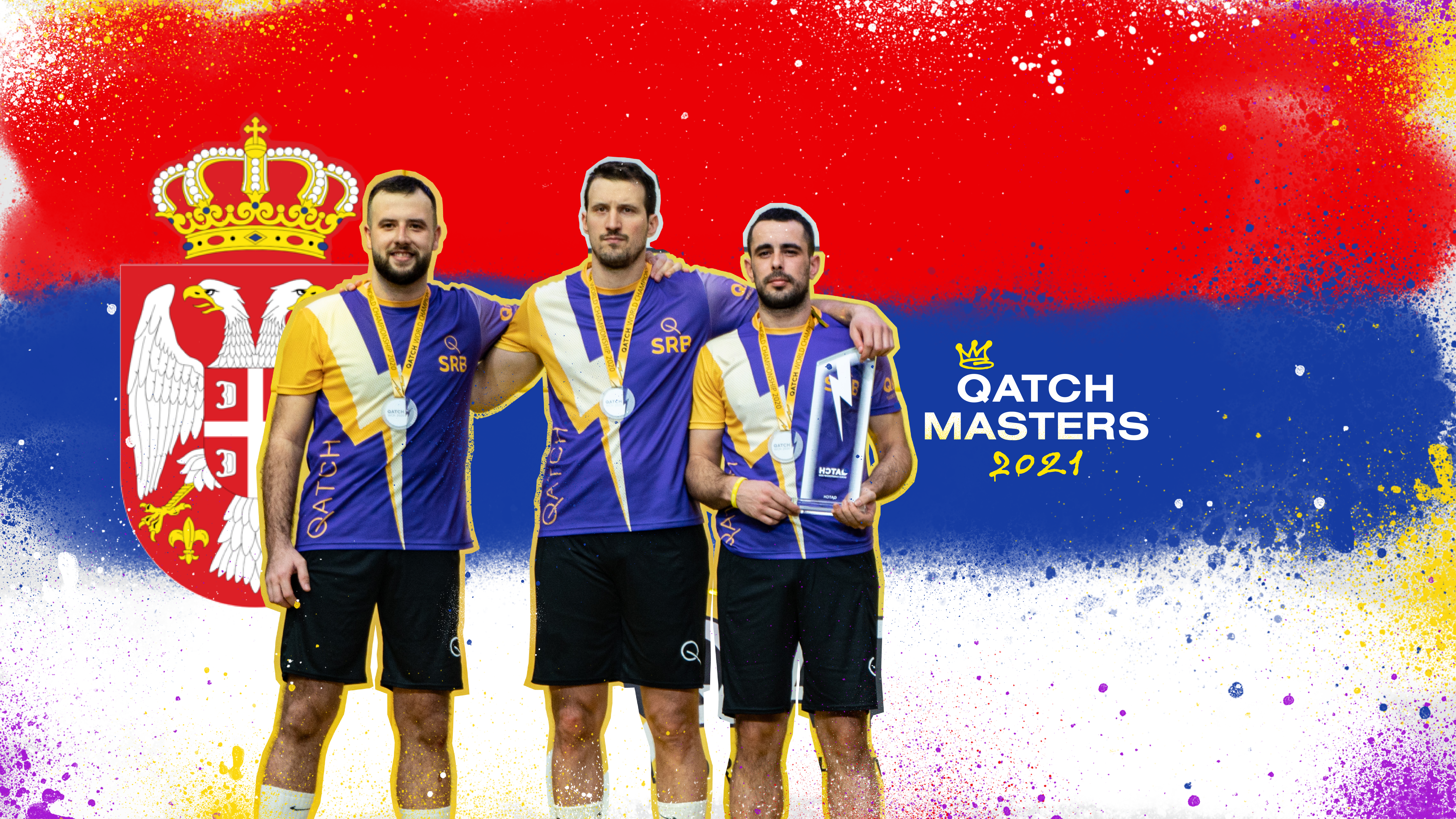 In this series you can find the introduction of the top 6 teams participating in the Qatch Masters 2021. Let's meet Team Serbia.
How do you feel about that Qatch Masters 2021?
We are very pleased that we can play qatch again without almost 2 years of international competition. This Masters will show us the direction in which qatch develops, and we are more than excited to be part of this journey.
How is the preparation going? How do you prepare for the tournament?
The indoor season is still going on, and all of us have certain roles in our teams. In that situation, all we can say is that physical form is good. After the season, we will concentrate on tactical preparation. That is the plan for now.
How would you introduce your team?
We are a good combination of speed, sacrifice, strength, and potential. And do not forget about the sense of humour. 😊
What do you think, what makes a team a good team?
In our opinion, the most important thing is chemistry, understanding and friendship. And a loooots of hard work.
What's the most important thing people should know about your team?
We never give up.
What's the funniest memory you had as a team?
We had a lot of fun together for sure, but the funniest moment was after one tournament in Hungary, when one of our players did not want to use GPS, and something went wrong with the directions and instead of Serbia, we ended up in Croatia. He still cannot explain how he did that. 😊
If you could play in any handball club for a year, which one would it be and why?
No need to think twice – THW KIEL for sure. They are a handball institution, one of the most respectable, highly ambitious, and well-known team as hard workers. Our second choice would be Pick Szeged – for the same reasons and because of the current coach of them team.