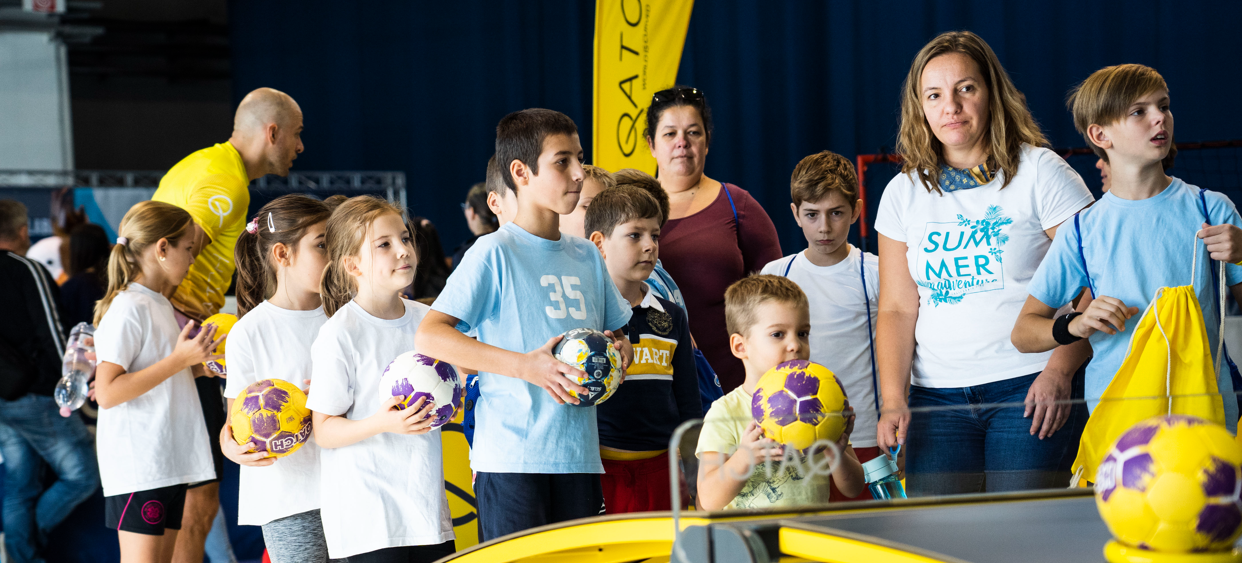 The Grand Handball Day, built around the Men's EHF Euro 2022 in January, offered visitors a variety of handball activities, including qatch.
The one-day handball festival was hosted in BOK Hall on 9 October 2021 and attracted more than 1500 visitors. Qatch was also a big success among the attendees: the two Teq tables were in constant use from the moment the gates opened. One of the Teq tables was available for those who wished to try the game, and the other for performing various challenges for young and old alike. There were two demonstration games during the day, where the qatch world champion Hungarian team was up against the 2020 beach handball champion team, Beach Stars. The game also had two surprise guests, as the mascot of the Ferencvárosi Torna Club, the Fradi Eagle, and the Men's EHF Euro 2022 mascot Tricky were also in the mood for a qatch match.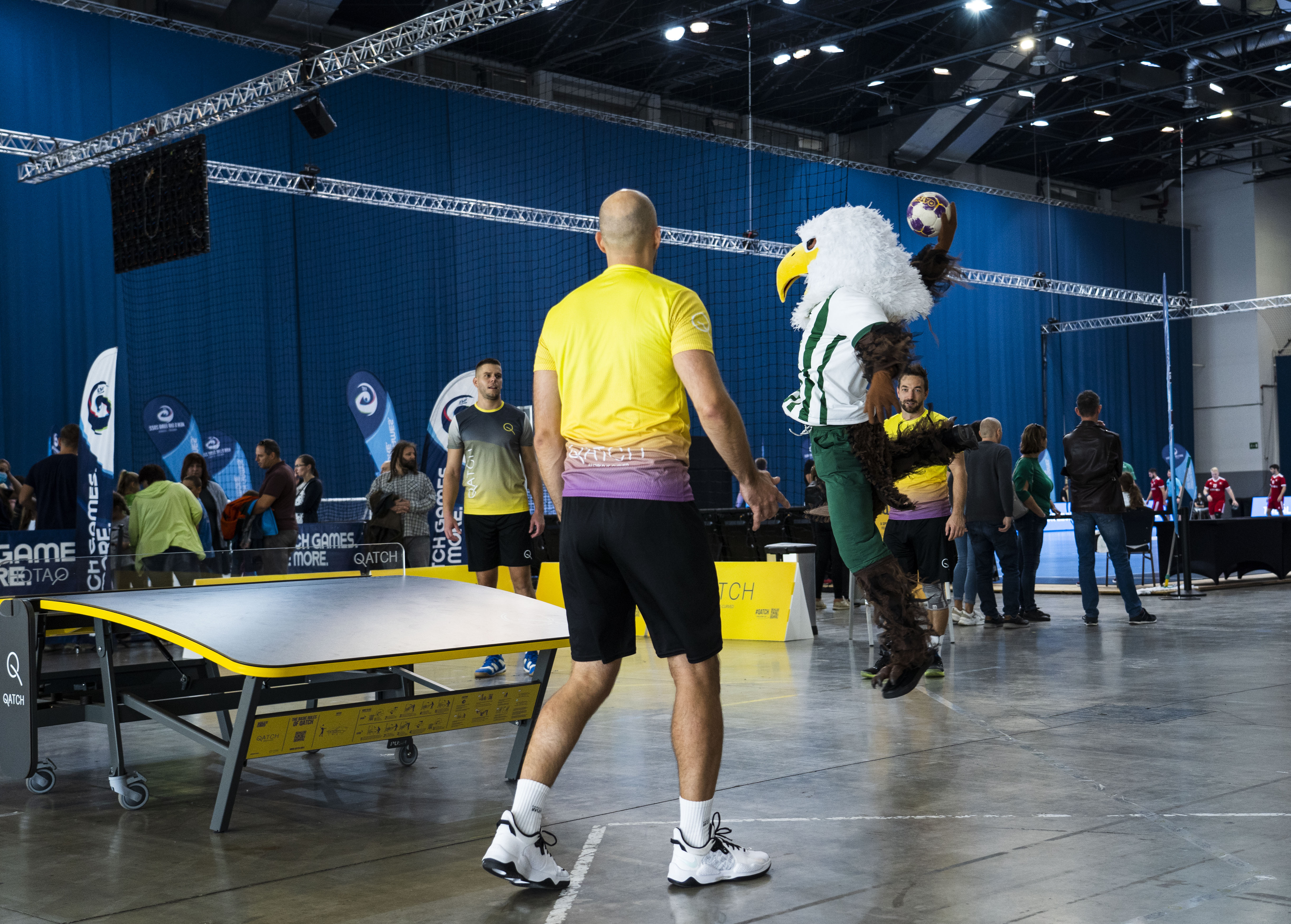 It was an exciting day, a true handball festival. Grand Handball Day gave visitors the chance to meet the men's national handball team, cheer on the Mascots' Tournament and watch a number of gala matches.
Related photos